A summer vacation in the North Woods is the place to be! And the best place to be in the North Woods is at Creekside on beautiful Lost Lake.
This is the place!
THERE IS NO PLACE
QUITE LIKE THIS PLACE
ANYWHERE,
SO THIS MUST BE THE PLACE!
Ulett's Creekside Cottage
Rental Rates
Weekly Rental $990.00
Open dates for 2023 Season
| | | |
| --- | --- | --- |
| | | |
| | | |
| May 13th – May 20th | 3 | OPEN |
| May 20th – May 27th | 4 | OPEN |
| May 27th – June 3rd | 5 | OPEN |
| | | |
| --- | --- | --- |
| Aug 26th – Sept 2nd | 18 | OPEN |
| Sept 2nd – Sept 9th | 19 | OPEN |
| Sept 9th – Sept 16th | 20 | OPEN |
| | | |
| --- | --- | --- |
| Sept 30th – Oct 7th | 23 | OPEN |
| Oct 7th – Oct 14th | 24 | OPEN |
| Oct 14th – Oct 21 | 25 | OPEN |
16′ Fishing Boat with Cabin Rental, use of 18′ Canoe, large deck with BBQ, table and chairs, fire pit with seating, your own private pier with your own private view and the great smell of North Woods!
Something New at Creekside!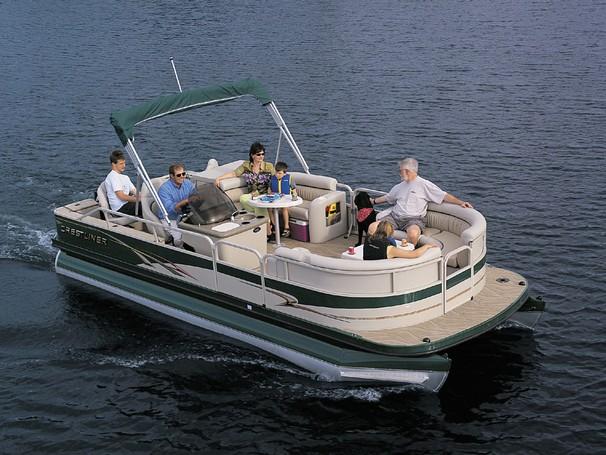 Pontoon Boat Rental on Lost Lake.
Parked right at your dock!
$990.00 Per Week
$650.00 Per Week with Cabin Rental!
Creekside will accommodate four people.
Additional persons, maximum of two,
require $20.00 per person per night charge.
Checks Payable to:
Ulett's Creekside Cottages LLC
(see helpful links for details)
Outboard Motor rental Available $70.00 per week

Jim & Sue Ulett
Ulett's Creekside Cottages LLC.


St. Germain is down the road and is an ideal town for summer vacationing. There's fishing, hiking, horseback riding, gift shops and antique shops. If you're a golfer, St. Germain has a 18-hole municipal golf course that will give you a challenge. Some of the finest dining in the Northwood's is just a short drive from Creekside. We hope you will enjoy your stay with us, winter, spring, summer or fall.

Creekside is located on Lost Lake.
Lost Lake flows into Lost Creek and is accessible by boat from your private pier at Creekside. Enjoy the North Woods on Creekside's deck, complete with an umbrella, table, chairs and a gas grill.
Relax and enjoy the abundant wildlife on the creek. Creekside is very peaceful place and will offer you a relaxing getaway.
Enjoy all the seasons on Lost Creek. The Cottage has comfortable furnishings, including color-cable Flat Screen TV with DVD, radio and ceiling fans.
Creekside has two bedrooms with plenty of room. The master bedroom has queen size bed, a sitting area and large closet. The second bedroom has a full-size bed with a large closet. The laundry room has a full-sized washer and dryer with linens and towels included.
Whether you are sipping your morning coffee or creating a full course dinner, everything that you need including a microwave oven is in the kitchen. You will love the cozy dining area overlooking the great North Woods.
JIM & SUE ULETT
For Reservations Call: 847-778-7460
jim@ulett.net
Ulett's Creekside Cottages LLC.